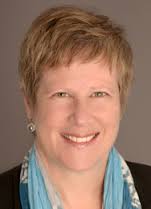 Courtesy of Andrew Grossmann · @andygr
28th May 2017 from TwitLonger TwitLonger
This is a transcript from the FATCA Hearing held in Washington D.C on April 26, 2017.
I think it is interesting to actually read the testimonies that we heard that day. Some of the more striking aspects seem even more shocking and the mistakes stick out like sore thumbs……………..All emphases are mine – Patricia Moon


HOUSE COMMITTEE ON OVERSIGHT AND GOVERNMENT REFORM, SUBCOMMITTEE ON GOVERNMENT OPERATIONS HEARING ON THE FOREIGN ACCOUNT TAX COMPLIANCE ACT
APRIL 26, 2017

SPEAKERS: REP. MARK MEADOWS, R-N.C. CHAIRMAN REP. JIM JORDAN, R-OHIO REP. THOMAS MASSIE, R-KY. REP. JODY B. HICE, R-GA. REP. MARK SANFORD, R-S.C. REP. RON DESANTIS, R-FLA. REP. DENNIS A. ROSS, R-FLA. REP. ROD BLUM, R-IOWA REP. JASON CHAFFETZ, R-UTAH EX OFFICIO

REP. GERALD E. CONNOLLY, D-VA. RANKING MEMBER REP. CAROLYN B. MALONEY, D-N.Y. DEL. ELEANOR HOLMES NORTON, D-D.C. REP. WILLIAM LACY CLAY, D-MO. REP. BRENDA L. LAWRENCE, D-MICH. REP. BONNIE WATSON COLEMAN, D-N.J. REP. ELIJAH E. CUMMINGS, D-MD. EX OFFICIO

WITNESSES: SEN. RAND PAUL, R-KY.
JAMES BOPP, JR., ATTORNEY, THE BOPP LAW FIRM, PC
MARK CRAWFORD, DIRECTOR, AKSIONER INTERNATIONAL SECURITY BROKERAGE
DANIEL KUETTEL, FORMER U.S. CITIZEN LIVING IN SWITZERLAND WHO RENOUNCED HIS U.S. CITIZENSHIP DUE TO FATCA
ELISE BEAN, WASHINGTON CO-DIRECTOR, LEVIN CENTER AT WAYNE LAW WAYNE STATE UNIVERSITY


[*] MEADOWS: (OFF-MIKE) hear from our witnesses about FATCA's effect overseas and on our treasury. However, our first witness, Senator Rand Paul, a friend, a patriot – truly someone who is willing to not only put his money where his mouth is but someone who has defended liberty and freedom each and every day, and you're certainly welcome.
He has a briefing, as I understand it, at the White House coming up so we're happy to have you testify first, Senator. And then the Ranking Member Connolly and I will give our statement.
So in recognition of that, I'd like to recognize the Honorable Senator Rand Paul.
PAUL: Thank you, Chairman Meadows. And thank you for inviting me to this hearing on the unintended consequences of the Foreign Account Tax Compliance Act.
And also for allowing the American people an opportunity to hear how FATCA undermines their privacy through the bulk collection of their foreign financial records. I opposed FATCA for two reasons. First, it violates our privacy rights and second, I think the compliance costs actually exceed the revenue that it brings in.
Regarding privacy, the Fourth Amendment prevents the government from seizing or searching a person's house or papers, including their financial records, unless the warrant shows individualized suspicion and probable cause.
This protection was included in the Bill of Rights in response to general warrants that have been issued by the British.
FATCA, I think, undermines the very heart of this privacy right. It forces foreign financial institutions to hand over U.S. citizens' personal financial records without a warrant, without a probable cause, and without naming them individually.
FATCA also violates the Fourth Amendment by demanding all data on all Americans with overseas accounts. The demand is not individualized but collected rather, in bulk, without specifying a specific suspicion or cause.
The government is using the heavy hand of the IRS to tell foreign financial institutions that they must hand over the records of all U.S. citizens and if they dare to defy the government, they will be hit with a crippling tax penalty that no business could survive.
Continue reading →