Cook v. Tait – The Book

"Cook v. Tait" – Book of posts https://t.co/ENUaLAQ4v3 – Does citizenship taxation make sense in the modern world? Will it survive #FATCA?

— U.S. Citizen Abroad (@USCitizenAbroad) May 6, 2015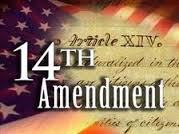 As you know, the 1924 U.S. Supreme Course decision in Cook v. Tait is often cited as the basis for U.S. citizenship-based "place of birth" taxation. Todundsteuer made the first comment on Cook v. Tait 1:
That the US may constitutionally tax its citizens wherever they may reside is long and well-settled law in the only place where it counts: the US of A.
Time to accept that and decide whether and how to appeal to the only authority that can change citizenship-based taxation: the democratically elected representatives of the US people.
Failing that, there are three choices:
1. pay up,
2. disobey the law and accept the consequences, or
3. cease to be a citizen.
See all the comments to that post. The debate has continued since that time. When I wrote "Cook v. Tait 1″ I didn't realize that it would be an ongoing project. I have been writing posts about "Cook v. Tait" since January of 2013. As one commenter said:
You have a treasure trove of good material here although it might be hard for some people to find if they don't realize that blank scroll bar thing is actually the archive. Thanks for putting Shadow Raider's and Badger's excellent posts in one place, along with all those Cook vs. Tait links.
Yes, great idea. The purpose of this page is to put the "Cook v. Tait" series of posts in one place. I expect to continue adding to it. Each post has a theme. A theme that I hope will help with understanding the "Cook v. Tait" rationale (or rather the lack thereof).
This series of "Cook v. Tait" posts (including the Prologue) include:
Cook v. Tait Prologue:  Citizenship renunciations soaring under Obama – Renunciation as an Act of Self Defense
Cook v. Tait 1:  Does Cook v. Tait really mean that citizenship-based taxation is constitutional in all cases?
Cook v. Tait 2:   The presumption of government benefit
Cook v. Tait 3:   Legal Scholar agrees justification in Cook v. Tait, but offers new justification for citizenship-based taxation
Cook v. Tait 4:  Taxation of #Americansabroad based on US culture 150 years ago! Time warp or what!
Cook v. Tait 5:   Citizenship-based taxation was never justified – League of Nations reports!
Cook v. Tait 6:   Taxation of Green Card holders who reside outside the U.S.
Cook v. Tait 7:  Equality: Law prohibits both rich and poor from sleeping on the park bench
Cook v. Tait 8:  Does citizenship-based taxation cross the boundaries of tax justice?
Cook v. Tait 9:  US may have to stop citizenship-based taxation to get #FATCA IGAs
Cook v. Tait 10:   Those born outside the U.S. to U.S. citizens, may not be U.S. citizens
Cook v. Tait 11:  Who should #Americansabroad be compared to for tax purposes? Even U.S. citizens are entitled to "equal protection" under the 14th amendment
Cook v. Tait 12:  Afroyim v. Rusk, The 14th amendment and the forcible destruction of citizenship
Cook v. Tait 13:  The U.S. can no longer be permitted to levy taxes on the residents of other countries in general and border babies in particular
Cook v. Tait 14:  Boldly Go where no taxing authority has gone before
Cook v. Tait 15:   Why did the Soviet Union, Bulgaria, Vietnam and Myanmar adopt CBT? To maintain control.
Cook v. Tait 16:  "Supreme Court's Decision in Cook vs. Tait and Notification Requirement of Section 7701(a)(50)"
Cook v. Tait 17:   What U.S. Citizenship-based taxation really is
Cook v. Tait 18:  Americans abroad "by their very nature" benefit the U.S. government where ever they may be found
Cook v. Tait 19:  Question: How are Americans abroad taxed by the USA? Answer: It depends on what country they live in
Cook v. Tait 20:   Bernard Schneider: "The End Of Taxation Without End – A New Tax Regime For U.S. Expatriates"
Cook v. Tait 21:  Notre Dame Law Professor Michael Kirsch explains his rationale for U.S. citizenship-based taxation (CBC interview)
Cook v. Tait 22:  The Kirsch Schneider Debates – Citizenship Taxation – Toronto, Canada – May 2, 2014
Cook v. Tait 23: The evolution of citizenship, taxation and citizenship taxation
Cook v Tait 24: The Protection of Political Minorities in the Political Process
Cook v. Tait 25: The @ADCSovereignty #FATCA lawsuit asks: Is US CBT an exercise of US sovereignty or a violation of Canadian sovereignty
Cook v Tait 26: Help! What does this 1924 @USSupremeCourt decision really say?