(2) Fear makes the IRS more dangerous than it really is.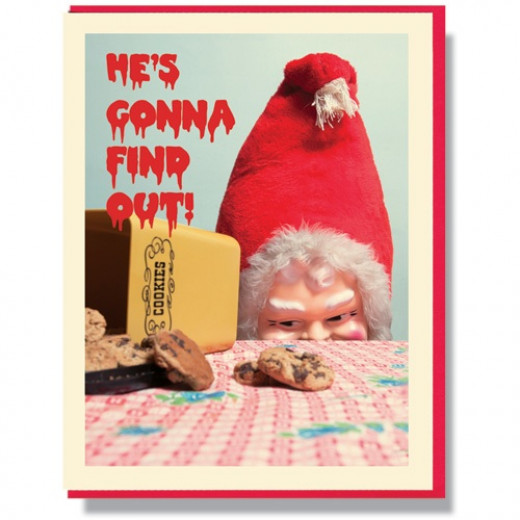 He sees you when you're sleeping,
He knows when you're awake.
He knows when you've been bad or good,
So be good for goodness sake!
Commentary:  The IRS is not omniscient and omnipresent like Santa Claus. As much as the US government has tried to take away the privacy of expats, it has only very limited powers even with the betrayal of our local governments on FATCA. It is possible in many cases to work around these limited powers.
The first step in protecting oneself from the IRS stripping you of your universal human rights is a sober and realistic assessment of its true power. Many if not most of us who are living outside the USA are relatively safe because the IRS's powers of seizure, subpoena, and liens are limited outside of USA borders. Moreover, the IRS has an insufficient audit and enforcement personnel to hunt the much bigger and easier game in the Homeland. Even if it could go after us, it would be an inefficient means of increasing revenue.
A better metaphor for the IRS is a roaring but toothless lion and not Santa Claus.
Inordinate fear of the IRS is dangerous because it has caused some people to lay down all of their normal defense mechanisms and like an innocent lamb to stand paralyzed before the toothless lion.
One of the major roles of the cross-border compliance industry has been to frighten their clients and the public about the IRS's power, and the media has too often created panic by consulting the compliance industry as their principle experts for information on US expat tax issues.
Previous Petros Principles:
(1) What the IRS can't know unless you tell them can't hurt you.

About: Petros is the pen-name of the founding administrator of the Isaac Brock Society. He has started this series of Petros Principles as a means of communicating guidelines which he believes have helped him and others deal with the United States' world-wide tax invasion.