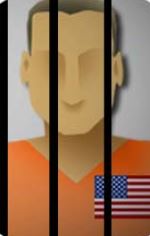 I asked Cheryl to share her story, as I thought it is important for others to see her claim to have relinquished US citizenship despite having dual citizenship (USA/Canada) at birth. It may be very helpful to others in a similar situation.
Cheryl's Citizenship Story
I was born in the U.S. to Canadian parents although I didn't know that for many years. I was the only member of my family born in the United States; all my grandparents, aunts, uncles and cousins were born and living in Canada. In fact my family connections in Canada go back to well before confederation, and I am related to two Fathers of Confederation.
As a child I had deep connections to Canada, spending 3 months every summer, from the age of one visiting family and spending time at the family wilderness cabin in Ontario.
I decided when I was 17 that I wanted to move to Canada, live in Canada for the rest of my life, and become a Canadian citizen if possible.
I moved to Canada at the age of 18 on a student VISA and then became a landed immigrant on my way to becoming a citizen of Canada. I subsequently found out that my parents were Canadian citizens at my birth and that I might become a Canadian Citizen by applying as an adult to be registered as a Canadian Citizen Born Abroad. Being a Canadian by birth was particularly appealing to me. The Canadian Government allowed my registration retroactively.
Both at the time of my application for landed immigrant status and discussions about becoming a Canadian citizen by birth, Canadian Immigration officials warned me that if I became a Canadian citizen by either path I would lose my American citizenship. I believed them and as I wanted to be a Canadian citizen only and no longer an American citizen, I proceeded in both instances on the path to becoming a Canadian citizen. I did not want to be a dual citizen U.S./Canada. I could not imagine owing allegiance to two nations with different laws, policies and priorities. It seemed quite possible that a conflict might occur between the two allegiances making it impossible to honour both.
There are four important issues that have bearing on my case:
1. My parents did not register my birth with the Canadian Government and as a result, I had to apply as an adult to become a Canadian Citizen at birth. The fact that I applied as an adult, demonstrates my voluntary intent to become a Canadian citizen. I was therefore acknowledged as a dual national at birth of the United States and Canada.
2. As previously mentioned, at the time of my registration as a Canadian Citizen Born Abroad I was warned by immigration officials that I would lose my United States citizenship as a consequence. I believe this warning was based on Section 350 of the 1952 United States Immigration and Nationality Act which was the law at that time. By proceeding, I clearly demonstrated my voluntary intent to lose my US citizenship.
The 1952 INA Sec. 350 stated that a person who acquired at birth the nationality of the United States and of a foreign state and who has voluntarily sought or claimed benefits of the nationality of any foreign state shall lose his United States nationality by hereafter having a continuous residence for three years in the foreign state of which he is a national by birth at any time after attaining the age of twenty-two years. Exceptions (1) and (2) do not apply to me and restrictions on expatriation Sec.351 (a) and (b) also do not apply to me.
I believe I have met all requirements of this law for loss of nationality:
Firstly, I was a dual national by birth.
Secondly, I voluntarily sought and received many benefits from Canada. For example, I received universal health care coverage, voted in a municipal and provincial election and was accepted in a post graduate program requiring Canadian citizenship.
Finally, I also met the continuous residency requirement by living in Canada for the mandatory 3 years after age 22.
3. Section 350 was repealed (Pub. L. 95-432) on Oct. 10, 1978 after my required residency in Canada for loss of citizenship was completed and thus I believe the law as originally stated applies to my case.
4. In my research of United States Laws regarding Loss of Citizenship, I have reviewed several United States Supreme Court decisions [Perez v Brownell (1958), Trop v Dulles (1958), Afroyim v Rusk (1967) and Vance v Terrazas (1980)]. Although not all aspects of these cases apply to me I found several directives important to my case:
A. The court in several decisions stressed the importance that a Loss of Nationality must be done with the assent of the citizen. As an example in Vance v Terraskas the court concluded "In the last analysis, expatriation depends on the will of the citizen rather than on the will of Congress and its assessment of his conduct."
B. The court also noted that a person's intent to relinquish U.S. citizenship could be discerned not only from the person's words but as a fair inference from proven conduct.
C. And finally, in Vance v Terraskas, the court upheld constitutionally that the standard burden of proof for evidence of loss of nationality is "clear and convincing evidence." Proof beyond a shadow of a doubt is not required.
As such, when my Canadian Citizenship was acknowledged, my intent was to lose my United States citizenship voluntarily and I have clearly demonstrated that was my intent by my subsequent actions as listed below:
i. I have never lived in the United States since I was 17; living in Canada for the last 43 years and marrying a Canadian.
ii. I have never worked in the United States. I have only ever worked in Canada.
iii. I have never voted in a U.S. election but since being acknowledged as a Canadian citizen I have voted in all municipal, provincial and federal elections in Canada.
iv. I have never filed U.S. income tax returns but have filed annual income tax returns in Canada since 1974.
v. Once I was accepted as Canadian, I never renewed my United States passport; subsequently travelling exclusively on a Canadian passport even when entering and leaving the United States. My Canadian passport was accepted by U.S. officials thus acknowledging my Canadian only status as the U.S. law at that time required U.S. citizens travelling to and from the United States to use a U.S. passport. My passports clearly stated I was born in the United States.
vi. After acknowledgement of my Canadian citizenship, I had little connection with the United States. I visited family in the United States only a few times as my parents lived overseas for much of this time and then retired back to Canada in 1986. I also travelled to the United States for approximately 10 holidays between 1977 and 2004 (no holiday longer than 3 weeks).
vii. The last United States stamp in my passport was on Dec. 27, 2003 in Miami.
viii. I last visited the United States I believe in 2004.
ix. I never owned property in the United States.
I believe all of these actions together clearly support that my desire was to lose my United States citizenship and to live as a Canadian citizen.
5. I understand that on Feb. 6, 1994 the requirements for relinquishment of United States citizenship was changed (USC 26 section 887) such that to be valid the relinquishing act must be reported to the United States State Department but as my relinquishment occurred many years prior to 1994, I believe that I was not required to notify the State Department.
In summary, I made intentional, voluntary acts to become a Canadian citizen and lose my United States citizenship from age 18 to 25. I have acted as a Canadian citizen not a dual citizen since that time. I performed these actions in good faith and according to United States law at the time. If the law had mandated I would remain a dual citizen, I would have taken the necessary steps to renounce my United States citizenship at that time.
See also: 7 FAM 1200 APPENDIX C: taking up residence abroad, loss of nationality, dual nationals and naturalized citizens
Cheryl's experience at the Calgary Consulate
I first dealt with the Calgary Consullate in the Spring of 2014. They were very prompt in answering my emails and quite helpful in outlining my next steps in applying for relinquishment etc. I booked an appointment and sent in my 1st DS4079 which the consul assisstant then informed me that it likely would not be approved. In retrospect, I believe that she was correct.
At that point I kept my appointment and decided to just renounce. That did not sit well with me so I started digging without much luck until I found the Brock site. I applied for the Citizenship and Immigration file from Canada and found s.350 which seemed to completely fit my case. I ended up cancelling my appointment in June in Calgary as my file from Canada had not arrived. The consulate was very understanding and after my file arrived they made me a second appointment quite quickly.
At my appointment in Aug, the staff was pleasant but as I mentioned to you didn't seem to understand the law i.e. adding a 4th criteria that doesn't seem to exist and were not very helpful in helping me to understand what "benefits" of citizenship are. She tried to persuade me to renounce not relinquish as the cost was going up a lot in the near future. I can only speculate as to the reasons for this. Due to her lack of understanding of the law in this situation it certainly might have been an effort to decrease relinquishment but I do not know that for a fact at all.
The consul himself seemed too just regurgitate what the staffer had told me. It seemed clear he had not read or didn't understand my application. He did not have any questions about my application and did not challenge me on any other aspects of my application like whether I intended to lose my citizenship at the time etc. He would not tell me what his recommendation would be because he said he had to discuss it with lawyers. It was only after the application was sent on to the State Department (3+weeks) that they told me he recommended to reject my application but would not tell me the reasons he used. I was told I could only be informed of that after the State Department makes its decision.
I assumed at the time that this is not a common law to be used in relinquishment and understand them not being informed. My problem is them recommending rejection on seemingly such a frivolous way.