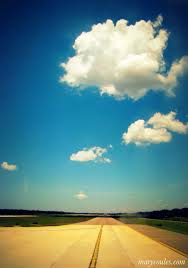 It seems a convergence is about to transpire; the IGA will soon pass, FATCA is 10 days away and the IRS' recent "easing-up" on penalties. I started wondering just how much of that "easing-up" has to do with our efforts, and what a great PR move the IRS just made, etc. Will it really make a difference and so on…..
I think now is a good time for all of us to sit back, take a breath and look at where we were, where we are, and where we would like to be moving towards. I am particularly interested in the less-than-obvious observations Brockers and Sandboxers have about what has contributed to any one of those stages.
Someone at the IRS just made a brilliant move. As if it hasn't been hard enough to get everyone to listen, i.e., friends, families, media, CDN govt, IRS and the Congress, it will now become a lot harder. Imagine how many times we are going to hear "What are you complaining about, no penalties to be afraid of, etc etc. Not much progress seems to have been made in putting a dent in the misconception that Americans abroad are not the same as Homelanders stashing money in tax havens. In spite of the enormous amount of time Brockers and Sandboxers have put into responding to endless articles and putting up with endless abuse from those who either do not know how to read or cannot think outside the cliché box or else just enjoy being unkind.
What about all the time and energy put into researching, trying to get questions answered without the bias of the compliance industry, govt etc. I was recently cautioned/reminded about the fact that no one should advise anyone to break the law. I still do not see anyone here doing that; we are looking at what options are there and sharing that information. Back to Expat Forum days, Ladyhawk's amazing post Why I Will Not Renounce". The "mass" renunciation meeting in October 2011. The horror of seeing OVDP morph into OVDI; Shulman's refusal to acknowledge Nina Olson's TAD. Actually renouncing. Watching Mona Lisa do a complete 180 turn as the reality of this miserable mess forced her to do what she absolutely felt was wrong for her to do……..
So much effort and participation…the protests, the Information Sessions, the We Are Not a Myth Campaign, appearances in front of FINA, the list goes on and on. I find this aspect to be truly inspiring and amazing, that we have managed to come together and hopefully, have made a difference.
I guess what I am saying/asking is:
What moments/events are the most memorable for you?
Which ones have made you the most angry?
Which have given you hope?
Do you think we have played a part in the change of IRS' direction?
Do you think we have been able to help people?
What kind of direction should we be looking at?
and whatever other questions come up………….
Of course we will continue with the Charter Challenge. Of course we will continue to argue that Accidentals should not have to waste money to become compliant so that they can renounce. And that CBT needs to be abolished. I just wonder how all of you may be feeling/thinking before the next wave hits.