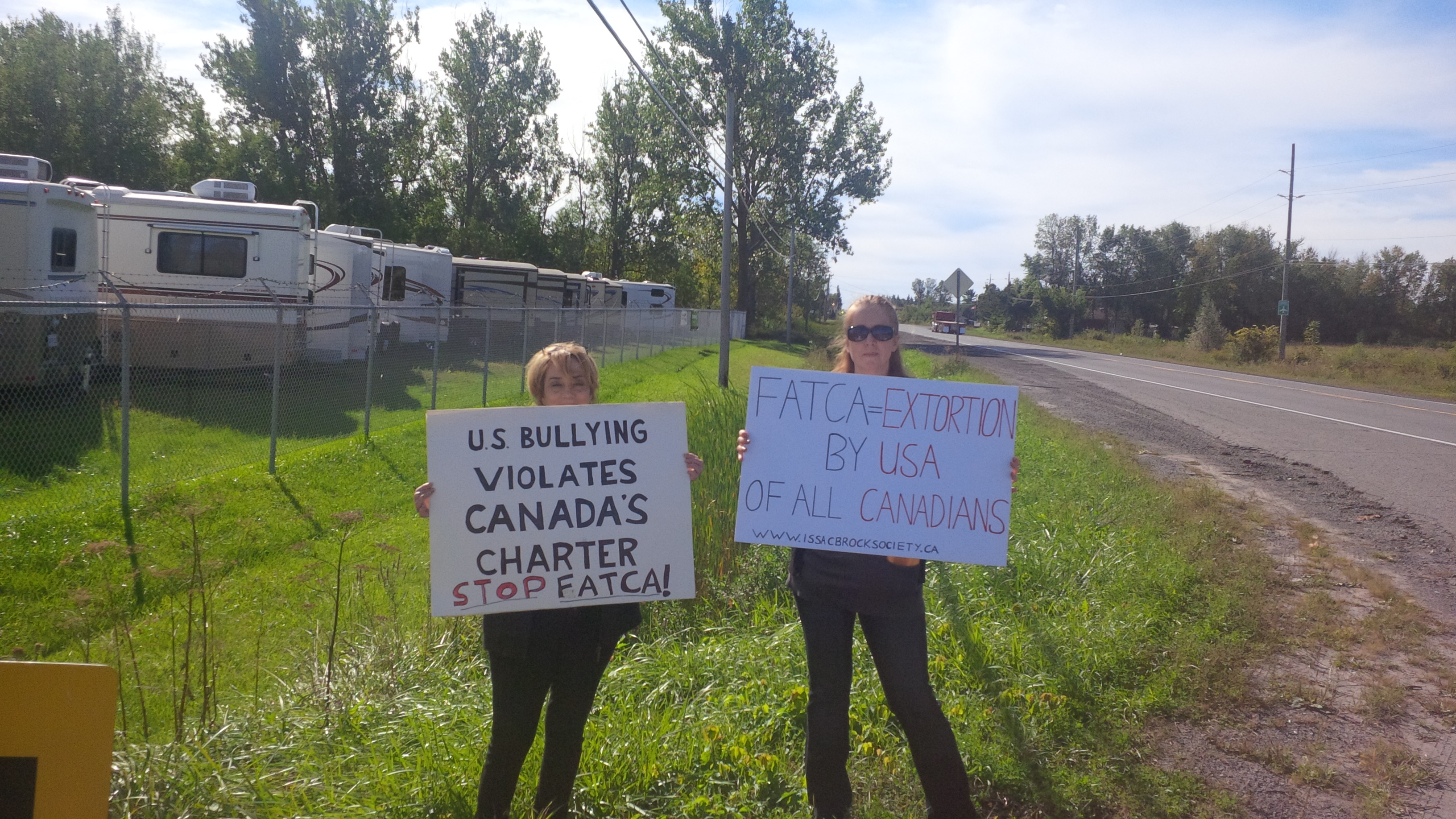 AtticusinCanada and WhiteKat were a successful anti-FATCA presence at Finance Minister Jim Flaherty's press conference in Ottawa yesterday.
Besides handing out leaflets, they spoke with people, one of whom was Globe and Mail reporter Bill Curry, who – although the event was held to announce a three year freeze in unemployment insurance premiums – asked Minister Flaherty about FATCA.
WhiteKat's sign  said:  "FATCA:  Sequel to the War of 1812" on one side and "FATCA = Extortion by USA of All Canadians" on the other.  Atticus' sign said:  US Bullying violates Canadian Charter:  Stop FATCA" on one sign and "Google isaacbrocksociety.ca" on the other.
Minister's Flaherty's reply is on CTV, beginning around 4.25 min.
WhiteKat and Atticus' conversation with reporter Curry also resulted in a Globe and Mail article.
Thank you, WhiteKat and Atticus!