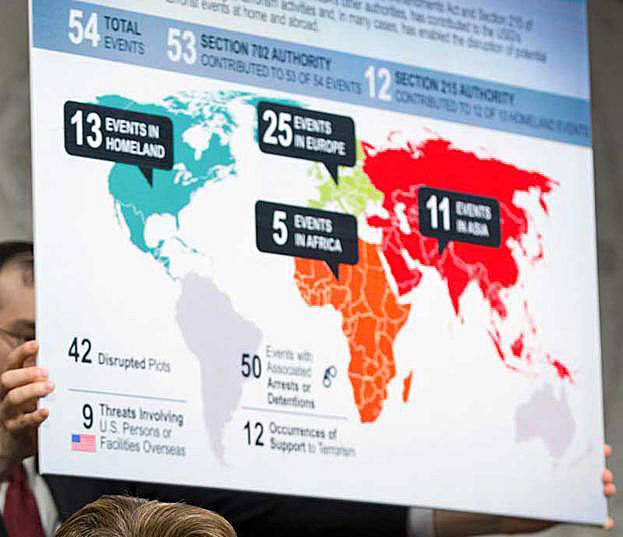 The Atlantic Wire reports on the head-scratching and ultimately face-palming presentation made by the NSA to a Senate Judiciary Meeting a couple of days ago.
Besides being informed that North America* is now just one, big, happy and trendy turquoise family, we learn of "9 threats involving U.S. Persons or Facilities Overseas" (lower left corner of the picture).  Does "involving" mean that we so-called U.S. Persons are under threat, or that we are a threat or, maybe, both simultaneously?  Perhaps the NSA can explain since they seem to know more about us than we do. Hey, at least we finally got our name on the map.
*and Honduras, Costa Rica, Nicaragua, Belize, Guatemala, Panama, Cuba, the West Indies and, um, Greenland.