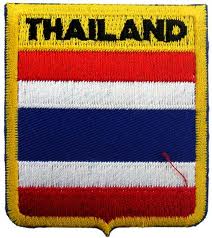 Greg Miller
For a decade or so, I spent part of my year in Chiang Mai, Thailand, the center of the ancient Lanna Kingdom, and a world apart from my hectic business life in the US.  It was a wonderful sanctuary for me from the stressful life of living in America.  In 2011, after selling my business and renting out my California house, I pulled up stakes and made Chiang Mai my permanent home.  My goal is to also permanently change my lifestyle, living a more calm existence, eating better, becoming healthier, doing only highly worthwhile endeavors, and living a happier life.
And while I have not yet achieved everything on my agenda, I am headed down the right road to that end.    I own a beautiful large house in a high-end gated community of fine homes in Chiang Mai at a fraction of the cost of my pretty much "regular" California house.  I enjoy adventures everyday living in this exotic tropical paradise.  I own a couple of small businesses in Thailand that generate a little income for me, and I am enjoying life.
Some of my American acquaintances back home question my plan; some see it as abandoning my duty as an American to stand up for what is wrong with the country and do something about it, to march, to protest, to get involved.  One person even called me a "coward" for leaving the US.  I remind these friends and critics that first and foremost, I am an American, and an Expat second.  I continue to vote, continue to pay US taxes and occasionally get screwed by the US government, just like every other American.
There are the reporting requirements here for expats the same as everywhere else.  Of  course we have the FBAR reporting requirements, that many American expats gripe about and European expats (we are far outnumbered) laugh about.  But compliance for me and people I know in Thailand has  not been all that difficult.  I have not heard of anyone (that is qualified to do so) having trouble opening up a bank account in Thailand because they were an American.   A few rumors on local forums that banks in Singapore were giving Americans trouble, but nothing like that in the Land of Smiles.  I have a few accounts at banks in Thailand, and have recently opened another account, and no one at the bank hinted at a problem because I was American.  We do have to show our passports for ID, of course, just like everyone else here and perhaps the banks are all reporting to the US State Department about our accounts without telling us.  But we don't see any difficulties popping up (or at least any that have been brought to my attention).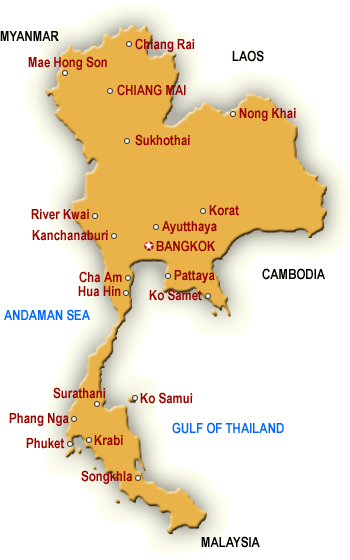 The US government strongly encourages US citizens to report where they live in Thailand to the US embassy in Bangkok or the consulate office in Chiang Mai, but most Yanks I know do not do that because they don't particularly want the US government to know where they are living.
One of my Oklahoma expat friends told me about an old bumper sticker the more conservative people used to put on their cars back home:  "America – Love It or Leave It."  Well my buddy says, "OK, I left, now leave me alone dammit! "
Of course, there are a myriad of rules and regulations by the Thai government that must be complied with in order to live in the country legally.  An annual retirement visa or work visa or an educational visa requires some paperwork, proof from the police back home that you are not a wanted man, and completion of a very light duty form by a doctor.  And a retirement visa requires you to have an amount of money in the bank (equivalent of about USD $26,000) or a monthly income of about USD $2000.  A work permit requires you to have a legit job, and an educational visa requires you to attend a recognized school learning something, even it is just learning the Thai language.
On these annual visas, we are still required to report to Thai immigration every 90 days letting them know we are still here and our current address.  But beyond that, Thailand does not bother expats all that much (if we stay out of trouble).
I have not seen a trend in Thailand of American renouncing their citizenship, maybe because Thailand has not made life too difficult for Americans living here.  Of course, the same US tax rules that are applied to expats everywhere are applied here as well, but perhaps because few expats in Thailand make a whole lot of money, it does not seem to be such a big issue.  Down in Singapore, an expat (and anyone) that is talented and savvy can make excellent money, and this would be an issue there.  But here, especially in Northern Thailand, an income of under a $1000 USD a month still allows a pretty decent lifestyle, so it seem most expats don't have the incentive (or the possibility) to make millions of dollars here.
Thailand, by the nature of its culture and religion is pretty much a laid back relaxed country.  And my home town of Chiang Mai is the most relaxed of the Thai cities.  It takes time for a wound-up American or Western European to get into the mode of this location and calm down in every aspect of their life.  The good food here helps in the process.
Thailand is so different in this regard from all other Asian countries.  China, Japan, Vietnam, Korea and in most other places in Asia, the pace can be as tough as it is anywhere in the West, but not here in Thailand.  Life here must be sanuk, or fun, and the most common phrase in Thailand is Mai Pen Rai.  That phrase means "it's OK and doesn't matter".  If the bus you have been waiting for an hour and half to arrive doesn't come, Mai Pen Rai, smile and relax.  If a car accident between two drivers happens, they will pop out of their car, smiling, Mai Pen Rai, and usually work it out calmly.  No obscenities, no screaming, just a simple discussion to get the problem past them.  Traffic in Bangkok is probably one of the worst in the world.  Traffic jams are the norm.  Traffic rules are only general guidelines.  Despite that, when you sit in a Bangkok traffic, you might be amazed that there are no horns blaring, no drivers screaming, no single finger salutes.  Most of the people in the cars accept the situation and relax.  If it gets too much, maybe some of the passengers will just get out and walk.  This "Thai Way" takes a lot of adjustment for me as a thirty year, aggressive American entrepreneur, but it can be done.  And it is probably for the best.
On my own blog, I relate how I am making my adjustment, and try to give advise to others that may be considering a life in our little Kingdom, and if you have an interest, I hope you will visit it:  An American Expat in Chiang Mai.  I welcome any questions about life for an American living in Thailand