What kind of documentation will your "foreign" financial institution demand from you as a result of FATCA? Here's one Hong Kong bank's answer. From Dah Sing Bank's Self-Certificate Form (Individual) for FATCA, as of lunchtime on 22 November (Internet Archive snapshot, in case they change it later):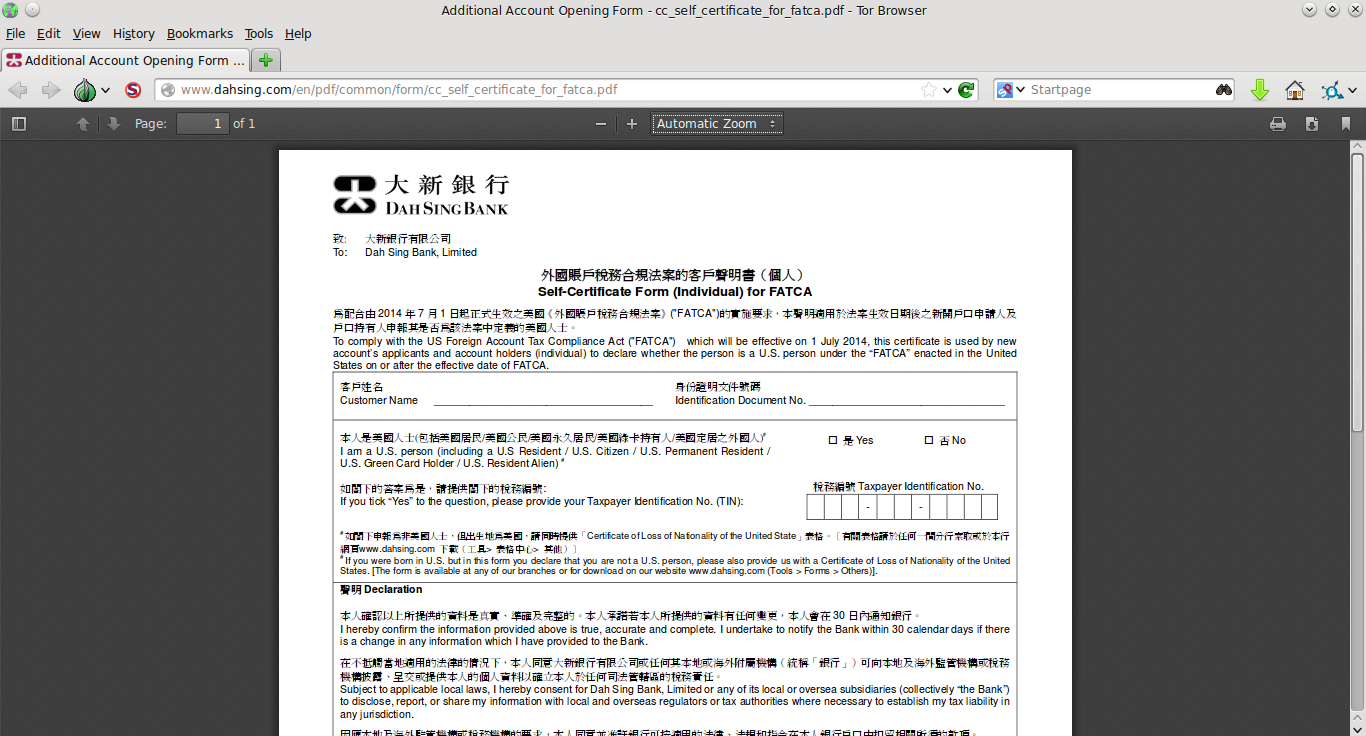 如閣下申報為非美國人士,但出生地為美國,請同時提供「Certificate of Loss of Nationality of the United State」表格。[有關表格請於任何一間分行索取或於本行網頁www.dahsing.com下載(工具>表格中心>其他)]

If you were born in U.S. but in this form you declare that you are not a U.S. person, please also provide us with a Certificate of Loss of Nationality of the United States. [The form is available at any of our branches or for download on our website www.dahsing.com (Tools > Forms > Others)].
Dah Sing Bank is the only major licensed bank incorporated in Hong Kong which has neither branches in the U.S. nor substantial U.S. ownership. Oddly enough, the U.S. consulate in Hong Kong has an account with Dah Sing; the consulate used to tell visa applicants to transfer funds directly to that account, but since April 2013 we've been told to pay the fees at 7-11 instead. More screenshots after the jump.