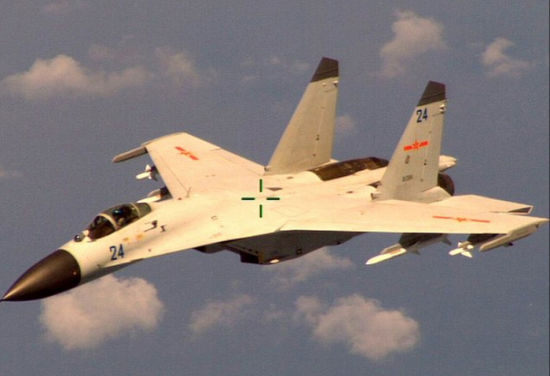 China fighter jets intercepted a US military patrol plane flying near its coast. The Pentagon reacted that their maneuver was "unsafe and unprofessional". China says that  the USA is "a disgusting thief spying over his neighbor's fence".
That is what FATCA is. FATCA is the United States being a disgusting thief spying on the bank accounts of people who have citizens in their countries of residence. By forcing FATCA on other countries, the USA is indeed the biggest rogue nation in the world, and "spying over the fence" is an appropriate metaphor–the fence being that of normal banking privacy. The USA is a financial voyeur.
Here is the full article of the Sina News response originally in Chinese (translation at Simon Black, Sovereign Man, emphasis his):

Stop thief: China rejects the U.S. government calling our aircraft "dangerously close"
(Source: Sina News)

Sure enough, it is the American government who stamps its foot first after a similar event.

First the famous anti-China military scholar Bill Gertz played his "danger close" speech for the Washington Free Beacon.

And then the Pentagon also followed and said that it was a "dangerous intercept". The White House called it "deeply worrying provocation".

Adm. John Kirby, the Defense Department spokesman, said Washington protested to the Chinese military through diplomatic channels, and called the maneuvers "unsafe and unprofessional."

Deputy National Security Adviser Ben Rhodes said it was "obviously a deeply concerning provocation and we have communicated directly to the Chinese government our objection to this type of action."

Such remarks are laughable. As we all know, the United States is the world's largest hegemonic force and biggest rogue country.

Their various reconnaissance aircraft have been wandering around foreign airspace for decades and watching the military secrets of other countries like a disgusting thief spying over his neighbor's fence.

However, when the neighbor comes back with a big stick, the thief will turn tail and run away, blaming the neighbor.

When you show people weakness, they will bully you. When you show people strength, they will respect you.

We [the newspaper] believe the Chinese Air Force and Naval aviation should maintain a high level of vigilence and morale in southeast coastal region to prevent the further US action.

America has lost face and does not want to show the world they are sick. They have been lording over other countries for so long, and they will never let it go after they eat this loss.