FYI -01 OCT 2017
I submitted my letter 1 hour late/on Oct 1 and it was accepted. Please keep them coming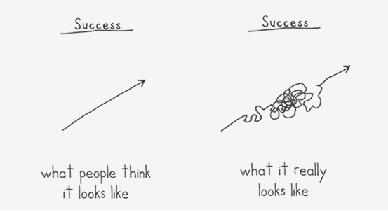 In the last few weeks there has been a plethora of posts, comments and articles about tax reform, and whether or not the issues of non-resident Americans have been addressed. There have also been calls for letter-writing campaigns; the response has been disappointing. Many reasons have been suggested as to why more have not contributed to this effort. The prevailing point of view seems to be that it won't do any good, it's pointless, etc. Nobody understands this feeling better than those who have spent countless hours working to promote change. Please think about that for one moment. Would it be acceptable for the visibly active people to just decide, "well, this isn't doing any good so I will just not bother anymore." The problem with this way of thinking is that it is based only upon an expected result. Of course anyone who is engaged in an effort wants to see their goals reached. But that is rarely what happens in life; anyone who is married or has children well knows the compromise required, the sacrifices that have to be made to make a household run, for children to thrive, for a family to function well in the world. Life is messy, random and confusing.
I think the value of this post lies in it's recognition that this process is not perfect. It is not predictable down to the nth degree. It is not instant. It is definitely not easy. But without it, there cannot be a result that achieves change. THAT is why your letters are needed. They will pave the way for the shift to begin. There is no substitute for it no matter how well-written a submission is, how many hours someone puts in presenting meetings, etc. What is needed is your signature on a petition and a letter that Solomon and Michael can deliver to the White House on Tuesday. You can even just sign the pre-made letter-what counts here more than anything, is numbers. Crass? Maybe, but it is what it is. There is still time to sign the dotted line on these two items. Please help by doing these two simple things.

If you need inspiration, please read and digest the post below. If you came to the expat movement just recently, you may be unaware of all that has been done. The post speaks to what HAS been accomplished in the last 5 years and what must continue. Giving up on this hideous, painful and expensive situation is simply not an option. We have built a community, a grassroots movement which is making history. We will likely not see another opportunity like this one for a long time. It is so very important not only for our sakes but for our kids and our adopted countries. Please don't take a back seat now.
NB-In the expanded list, I wish to point out that there is no intention to demean or minimize the groups that existed long before our entrance- ACA, AARO, FAWCO, DA by leaving them out. I was only vaguely aware of their existence prior to my OMG moment and am not familiar enough to outline all they have done. It also would make the post very long. I do believe it is fair to say that our entrance was a game-changer so am focused on that………
Continue reading →