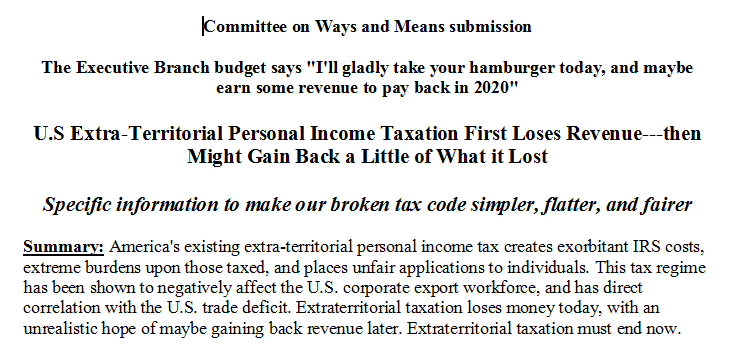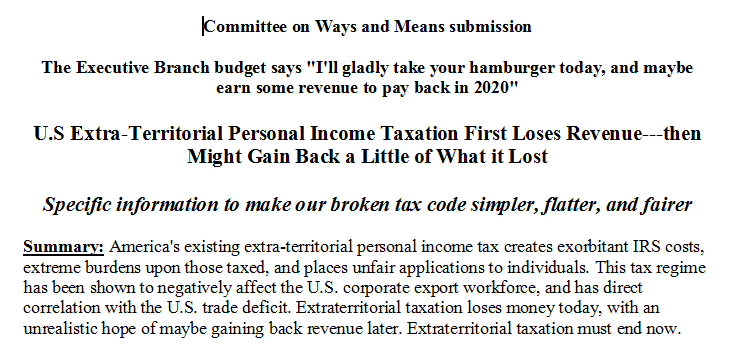 The Executive Branch budget says "I'll gladly take your hamburger today, and maybe earn some revenue to pay back in 2020" —-it definitely won't be paying back on Tuesday.
This submission was made by a guest and based upon many posts in Isaac Brock. Its author hopes to be called to witness or hopes that press might pick up the information that the U.S. govt is getting duped by their own bureaucracy into the exorbitant current costs of implementing extra-territorial taxation–in pursuit of rainbows and while fighting windmills. We also hope that the press will notice the quantity of our submissions.
Please send in YOUR submission today. Two lines, 2 paragraphs, 2 pages—anything. Tell them that the consumption tax is great, the flat tax (as written) is disastrous, and that CBT must be eliminated immediately. You have the rest of today according to Washington D.C. (Eastern) time. Submission instructions are  in previous post.