Have a peak at this screen shot from the ING Direct (France) website: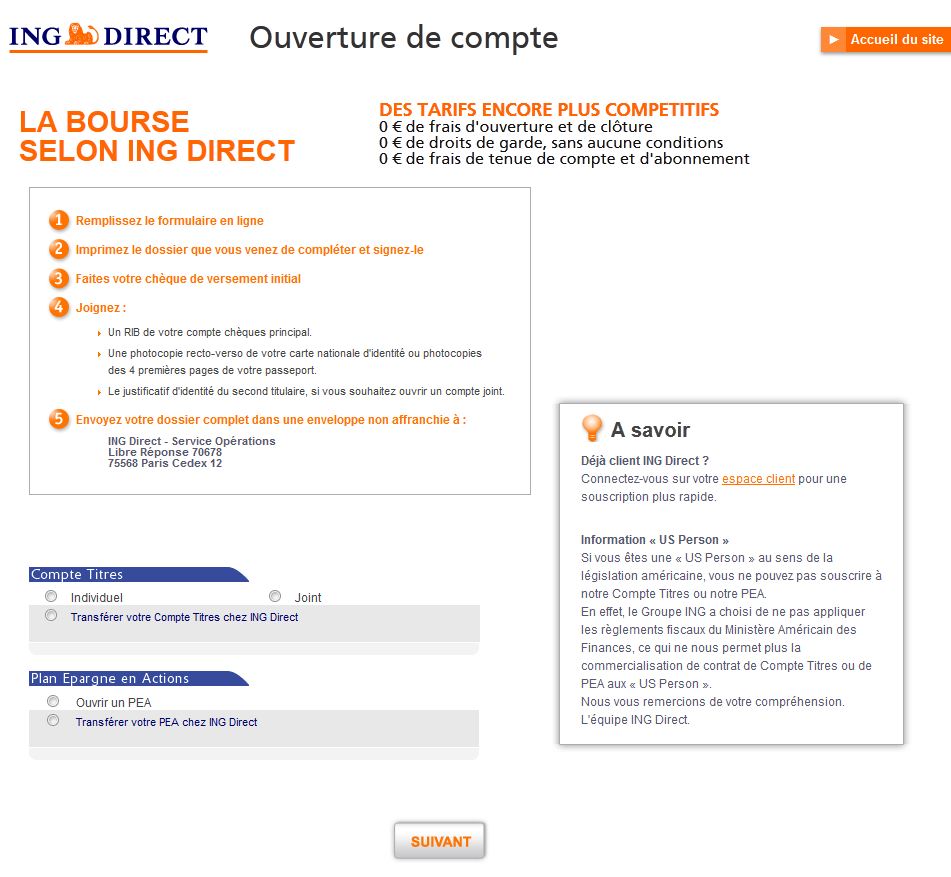 For non-Francophones, here is the translation of the message box to US citizens from Google translate which does as good a job of French financialeze as what I can do.  Perhaps Victoria or Jeff or another could offer some assistance in the comments below [Note:  Christophe from France has explained these accounts as brokerage accounts and given some details based on telephone call that he made to ING France].
Information « US Person »:  Si vous êtes une « US Person » au sens de la législation américaine, vous ne pouvez pas souscrire à notre Compte Titres ou notre PEA. En effet, le Groupe ING a choisi de ne pas appliquer les règlements fiscaux du Ministère Américain des Finances, ce qui ne nous permet plus la commercialisation de contrat de Compte Titres ou de PEA aux « US Person ». Nous vous remercions de votre compréhension.
L'équipe ING Direct.

Information "US Person"  :  If you are a "U.S. Person" under U.S. law, you can not subscribe to our Securities Account or our PEA. Indeed, ING Group has chosen not to apply the tax regulations of the U.S. Department of Finance, which no longer allows the sale of Securities Account Agreement with PEA or "U.S. Person". Thank you for your understanding.  The team from ING Direct
I think this is an indication that ING Direct is planning to close the accounts of US persons rather than comply with FATCA.