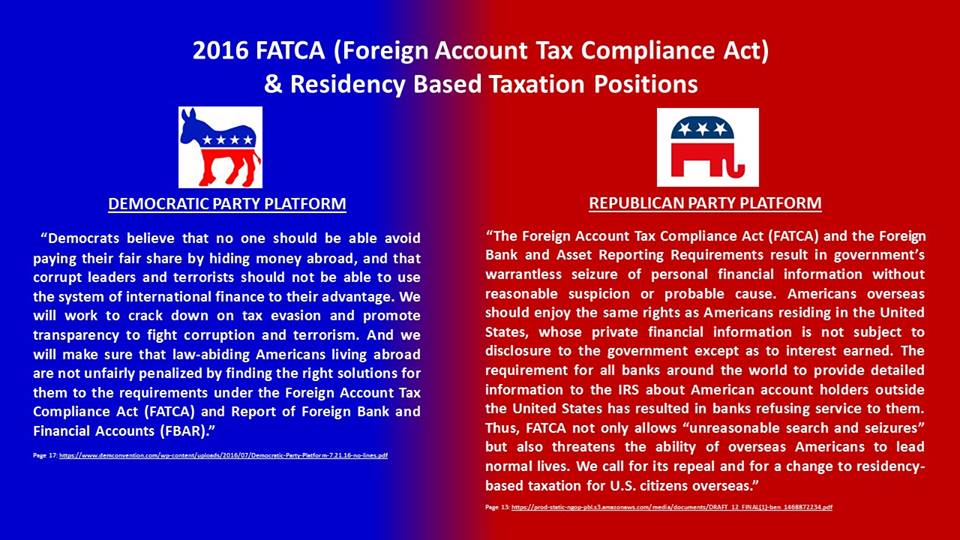 The platforms listed side by side ties expats with either fairshare/terrorism/corruption/criminality/evasion/cracking down whilst the other focuses upon constitutional rights and the ability for overseas Americans to lead normal lives. Consider the expat-relevant platforms in regards to the Congressional and Presidential choices.
(No relevant information found yet from the Libertarian or Green party)
The platform gives direct information as to what the two parties think of us.