Precious angel, you believe me when I say,
What God has given to us no man can take away.
We are covered in blood girl, you know both our forefathers were slaves.
Let us hope they've found mercy in their bone-filled graves.
Bob Dylan
Petros, a visible Asian minority whose grandparents fled Japanese oppression of Korea, asked Recalcitrant Expat, a visible African minority whose ancestors suffered as slaves in the United States, to discuss the legitimacy of making comparisons between the plight of U.S. expats today with past atrocities.  This is in the aftermath of the posting of a Hitler spoof video which compared FATCA's rounding up of U.S. citizens for taxation and FBAR fines to how Hitler rounded up the Jews for extermination in camps.  This post is a result of their common reflexions.


But by conflating one of the most heinous crimes against humanity with any agenda found disagreeable, those who use the analogy are exploiting a tragedy. They are taking vile advantage of the victimization of others for political profit.
So says Ilana Yurkiewicz, who in a blog article for the Scientific America tackles what has become a touchy area in writing and logic, the proper use of "analogy, metaphor, simile, comparison", particularly as it applies to the Holocaust. In recent weeks the Isaac Brock Society has hotly debated questions like these:
When and how is it legitimate to compare a contemporary situation with heinous events in history?
When it comes to making comparisons of issues today with past movements that we abhor, who has the right to decide whether or not such a comparison is legitimate?
Does the right of comparison belong only to the victims of the atrocity or does human history belong to us all?
Is it possible for two heirs of a tragedy to have different views as to how that tragedy may be compared to a contemporary problem, and if so, to which of these heirs do we listen?
These are just some of the questions.  But can we solve this problem to the satisfaction of all participants?  Probably not, but it might help to consider the fundamental issue of whether or not comparisons are legitimate and helpful.  Petros has lamented that without making such comparisons people remain indifferent, but that when you do make them, people become outraged, not at the U.S. government, but at the one making the comparison.  So one commenter has written:
To impress people with the seriousness of our problem, I don't use comparisons to anything. I send on the actual stories of what this US policy is doing to the lives of real people, right now, plain and simple. People seem pretty shocked to learn of it, so I've found it to be a pretty effective means of consciousness raising.
In our opinion, this approach is unfortunately inadequate.  Explaining our situation without making comparisons leads to people looking at you like you've gone insane.  At best they feign surprise and shock, but then they go on calmly with their lives as if nothing ever happened. Who cares about expats when unemployment is high and one out of every seven people is on food stamps? In our opinion, it is actually better to face outrage than indifference on the part of the public.  Furthermore, how does anyone know how outrageous this crisis is if they have nothing to compare it to?  Since the authors believe that comparisons are necessary, we will first go through some of the stated or implied reasons as to why a comparison with the Holocaust or other such atrocities is unwarranted.
Arguments against the legitimacy of comparisons
(1) Those who would forbid any comparison of citizenship based taxation with past atrocities, such as the Holocaust or slavery, seem to have a strong belief in the sacredness of the victims suffering.  For they would argue that the legitimacy of drawing an analogy their argument rests on finding more than enough dissimilarities between these two issues as to say that any comparison between them trivializes the Holocaust.  But this is a matter of perspective.  The counterargument is that one honors the Holocaust victims by remembering their suffering to the point of avoiding a repetition of similar events in the future.  But to do that, it is necessary to be vigilant, to notice the earliest signs of trouble, and not to wait until it is too late to do anything.
(2) A second obvious reason that certain folks have denied the legitimacy of comparison is that they insist on a one to one correspondence between the earlier atrocity and our present crisis. They would insist, wrongly in our view, that the legitimacy of comparison rests on an absolute one to one correspondence between the things that are being compared. No one, to our knowledge, has been hauled off to internment camps, or gassed and had their bodies thrown in to mass ovens.  But human learning itself would be impossible if we had to rely upon exact replication of attributes when applying knowledge gained in one area to developing an understanding of another. Such a requirement would make human intuition useless; for intuition makes use of similarities and inductive reasoning as opposed to relying on exact duplication.  Thus, we must insist on the legitimacy of comparing historical events with our contemporary dilemma, and it is not valid to argue that it must match in all the details.
Dominique, a Central African friend, told Petros that lizard tastes like snake.  Lizard was on the menu for Petros' forthcoming visit to Dominque's home.  "That could well be," said Petros in return. "But since I've tasted neither lizard nor snake, it's not helpful.  It is more helpful if you say it tastes like chicken."  Later, back in Canada, Petros replayed this conversation for Moussa, a Cameroonian.  Moussa then proceeded in the conference he was teaching to use an analogy of how termites after the rain seek the light which people use to lure and catch them for a nice tasty treat.  "It tastes like chicken!" he exclaimed with a twinkle.  Whether true or not, at least his audience knew what chicken tastes like.  At least he didn't say, "It tastes like chenilles" (butterfly larvae).  Analogy is an indispensable tool because one of the most important pedagogical methods is to move from the known to the unknown.  The question is not whether saying termites tasting like chicken inspires in the hearer a notion of the taste and texture of termites.  The question is really whether or not termites really taste like chicken–whether the analogy is apt–if it is, it helps a person who has never eaten termites to know what they are really like.  None of the people who actually have gone into Swiss bank after Swiss bank, asking to open an account, objected to the FATCA Star post, since for them, that is what this experience really feels like; they feel it is similar to the Jews being singled out for special treatment under Hitler's pogrom.
(3) A third argument against the comparison is the charge of insensitivity towards those minority groups that suffered, i.e., the political correctness argument.  However, this argument is totally belied by the simple and obvious fact that a it was a Jew whose relatives died in the Holocaust who first made the Hitler analogy, Joe Smith commented in his defense:
As a Jew who had relatives who died in Europe, and is under threat of having himself thrown in jail and my family made destitute by the US government, I think the Hitler comparison is rather appropriate.
When I first became aware of all this around 2004-2005 from the website escapeartist.com,  I did some reading of the Congressional Record  of the debates around the Foreign Tax Exclusion, and expatriates in general. What was different then was that the most rabid statements were coming from Southern Republicans.  What has changed is that they have been joined by so-called 'liberal democrats.'  Listen to what they say.  Listen to what they imply.  It is indeed frightening. And it is getting worse.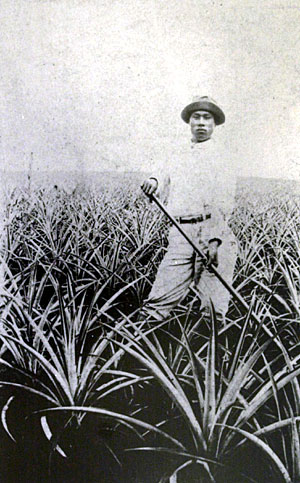 Who dares tell a Jew that he cannot compare his current dilemma to the suffering of his own relatives in the Holocaust?  To whom is he being insensitive if not to himself? Recalcitrant Expat, one of the authors of the present post, says that U.S. expatriation tax is comparable to slavery under which his own ancestors suffered in the United States.  Shouldn't people become irate with him because he's being insensitive to African Americans?  Didn't 9-15 million African slaves die during the slave trade, on their way to be sold in a America? Petros too has compared the US to Japan insisting that his grandparents, who were economic refugees to Hawaii in 1905, that these little Korean slaves must continue to pay tribute to Japan–except that Japan never did do that, for it would have been patently ridiculous if they had tried.  Bringing up this analogy, however, made Al Lewis reconsider his position and decide to do an article featuring Petros' renunciation of citizenship.
So folks, we would like to encourage you all to get over this political correctness.  As Dr. Walter E. Williams says, we forgive you of your white guilt for committing heinous crimes against minorities: Now stop acting like damn fools.
(4) A charge of antisemitism is leveled against those who would compare the suffering of expats today with the suffering of the Jews in the Holocaust.  So the commenter "Annoyed" argued.  But when Petros countered that he himself opposed antisemitic acts by of the U.S. government which is going after the money of Jews like Denise Rich and Eduardo Saverin, after the Swiss accounts of heirs of the Holocaust (funds that escaped Hitler), and the bank accounts of Jews who had moved out the U.S., like Joe Smith, who resides in Canada, Annoyed retorted (sic):
You make it sound like the US government is ONLY going after people in Canada that are Jewish.  They are going after everyone in Canada and other foreign countires who have foreign bank accounts, not just Jewish people.  Antisemitism is defined as the suspicion of, hatred toward, or discrimination against Jews for reasons connected to their Jewish heritage.  So no I dont believe that counts, if the US Government was only going after Jewish people, sure I'd give you that one.
So Annoyed is saying its ok for the U.S. to persecute Jews, provided that other people like African Americans, whites and Koreans are also persecuted.  This is twisted logic at its worse.  Shouldn't the response have been:  "We should avoid going after anyone in order to protect the rights of Jews and to avoid being antisemitic."  But instead, Annoyed makes the U.S. into an equal opportunity hater and persecutor and that somehow exonerates them of the charges of antisemitism because it is persecuting Jew and non-Jew alike.
Arguments for the legitimacy of Comparisons
In this light, Ms. Yurkiewicz, whose grandparents were Holocaust survivors, continues (boldface ours):
Is it ever appropriate to invoke the Holocaust? Absolutely. The most egregious horrors bring with them a moral force. To learn nothing from them, to have the brutalities ignored, dismissed, or forgotten, would be just as insulting to the victims. …

The critical components of pointing to the Holocaust in contemporary ethical discussions are understanding how to make a proper analogy and harboring appropriate motivations. The Holocaust comprised so many diverse crimes on such an enormous scale that invoking it broadly does not say much. Rather, if it is to be used to productively and respectfully advance a discussion, it would be better to point out a specific aspect, compare to something specific today, and then explain why the analogy holds.
It is in this area of "similarities" where the comparisons become legitimate. For those who believe that it is legitimate to draw a comparison between the Holocaust or slavery and citizenship based taxation the legitimacy of the comparison rest in the similarities that they believe the two issues share. So what are some of those similarities?
Deprivation of property:  Citizenship-based taxation with all of its reporting rules and associated penalties deprives U.S. citizens of their non-U.S. property; not least of these is the threat of 383% FBAR penalties which could easily exceed even the total net worth of the individual.  One may argue that the IRS has only threatened expats with destitution and poverty–but those who have entered the Offshore Voluntary Disclosure Programs may have a different view.
Deprivation of financial accounts: U.S. citizens are having their non-U.S. accounts closed because non-U.S. financial institutions do not want to run the risks of incurring IRS fines that are levied on accounts of U.S. persons because they have not been properly reported nor do these same financial institutions want to have their U.S. source payments penalized by withholding.
Denial of the right to work: U.S. persons who live abroad are now being discriminated against because their U.S. status puts a reporting and remuneration burden on their non-U.S. employers that makes them uncompetitive with residents of the same country who are NOT U.S. persons.
Discrimination: Because of FATCA non-resident U.S. persons are now specifically being segregated from the rest of the population of the country in which they reside. Those who were not born in the U.S. now have lineage problems that are as much of an obstacle to them as is skin color, religious affiliation, sexual orientation etc.
Restrictions on movement: Citizenship-based taxation greatly diminishes the right of U.S. persons to determine where they will live and pay taxes.  The U.S. treats U.S. persons as slaves who have no right to move away from U.S. jurisdiction and therefore its taxation.  The U.S. government denial of any comparison of slavery and citizenship-based taxation, conveniently forgets that taxation without representation is a form of tax slavery against which the founders of the country led a rebellion.  If the US government understood taxation the way the founding Fathers did, they would forbid extra-territorial taxation on the grounds of the 13th-15th amendment which emancipated slaves and gave them equal rights to non-slaves in America.  To continue to tax Americans who live outside the country and who have chosen to do this as a lifestyle choice and on a permanent basis, is to indenture them into perpetual slavery to a government which being afar off cares not one whit for them, provides them no services and no protection. Citizenship-based taxation is a medieval relic in which the people born on the lord's fief owe perpetual allegiance to a sovereign who neglects them except at tax time.  Furthermore, this restriction on emigration is becoming more draconian with new measures to prevent the renewal of passports if the person has an alleged debt to the IRS.  It should frighten us when a government places such restrictions on movement, like the soldiers of a certain German national socialist movement who, in the movie Casablanca, refused permission to depart if the person failed to produce the correct papers.  The film depicts the fear in the people's faces, and these kinds of restrictions in movement should make us afraid, as it is a warning to us all:  Any government that restricts movement draws dangerously close to being a totalitarian state.
After having looked at the two different perspectives on whether or not a given historical atrocity can be compared to a seemingly currently equally heinous case of government misconduct we are still left with the question of which side to choose. The authors of this post do not believe that this question can be answered by looking only at the contradictory claims of the opponents. For there is actually a much more crucial issue at hand here; that is this:  To whom does the right to interpret and apply history belong?
In pre-literate human cultures the question of the ownership of history was a much easier one to answer. This is because pre-literate cultures are composed of small groups of those who were genetically related, i.e. the tribe. In these small pre-literate cultures the responsibility for keeping an "accurate" historical record of it genetically related members was most often entrusted to one individual or a small group of individuals. Since these individuals were responsible for holding the collective memory of the group they and the memories which they held became surrounded with an aura of "sacredness" and were therefore not open to criticism from other members of the group. Literate societies though do not have the same dynamic around their collective history because memories record on paper are open to the examination of all readers.
In literate societies history is something that is accessible to not just all members of the group but also to those who are outside of the immediate group with whom the historical incident is concerned. In other words literacy democratized human history. Which means therefore that we all have a right to examine and apply it as we see fit. The fact that historical incidents can be misapplied is a reality that we as a society have to deal with but we should not attempt to deal with this danger by reverting back to a pre-literate handling of history. What instead we have to do is to have open debate about our differing applications. But never should we attempt to appoint gatekeepers of history or to allow others to appoint themselves as the protectors of the sacred.
by Recalcitrant Expat, Petros